Sevdah meets Jazz: Bosnian Billie Holiday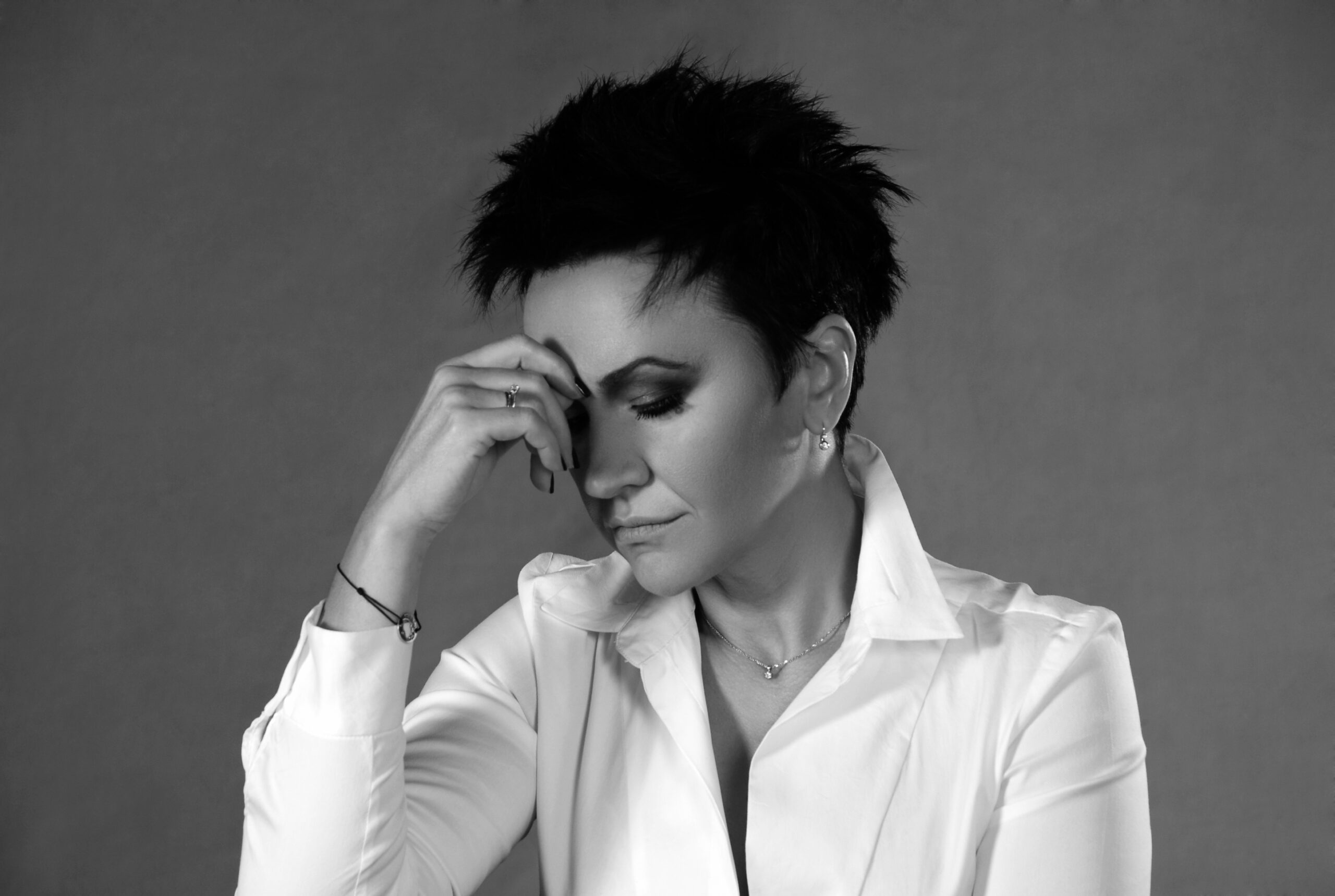 CultureWorks Artist 2014-2020
This artist profile is no longer updated.
Single bookings possible on request
About
It is not easy to find a single word in English that can stand for the Bosnian concept of Sevdah, although yearning perhaps comes closest. Like the Spanish Duende, or Portuguese Fado, it carries multiple meanings – love, hopeless love, endless love, a desire that chills and fevers the lover like malaria, and like malaria can never be shaken off – but in the end, it's a way of life, and a narrative that tells the story of itself.
In her native Bosnia, Amira Medunjanin is adored as the new diva of Sevdalinke (Bosnian love songs). She was born in Sarajevo at the time when the popularity of traditional music in former Yugoslavia was at high tide, and Sevdah held a special place for her. The sevdalinke (sevdah songs) she learned from her mother were the most beautiful of songs. Her fascination with the oral tradition of Bosnia and Herzegovina led her to devote herself to creating a unique voice within Sevdah to explore its expressive capacity to the full. She had spent years searching to find people who shared her ideas about Sevdah, and for the best way to present it.
On her latest album Damar (2016), as in all her previous productions, Amira draws deep from the wellspring of Sevdah, the "beating heart" of Bosnian music, with revivifying ancestral Bosnian songs, whilst for the first time introducing new compositions to her artistic palette. A particular emphasis on acoustic guitar brings a subtle Iberian piquancy to Damar, and once again the great Serbian pianist Bojan Z bestows his musical and production skills upon the endeavour. With a quintet that suggests everything from flamenco to contemporary jazz – a flourish of guitar here, a provocative piano solo there – Amira Medunjanin transforms tradition into a powerful emotional statement, one that suggests her homeland but is not limited to it.
During the past few years Amira has been increasingly collaborating with classical Croatian orchestras (Dubrovnik Symphony Orchestra, Zagreb Soloists and Zagreb Philharmonics), thus placing traditional music from the Balkans into a slightly new context. In 2017 she started working with the internationally renowned Norvegian chamber orchestra Trondheim Solistene, recording and performing together at the Arena di Pula in Istria/Croatia in August 2018. Shortly after this grandiose, sold out event she releases Ascending, recorded in Trondheim and the Abbey Road Studios in London and produced by Amira herself with her long time musical companions Ante Gelo und Bojan Z. With this special, retrospective album the Bosnian diva celebrates her 15th stage anniversary and opens a new chapter in her musical career.
Dubbed "Bosnia's Billie Holiday" by music journalist and author Garth Cartwright, the comparison reflects the way in which Amira turns Sevdah inside out, finding new contexts and forms within a tradition that is hundreds of years old. Amira Medunjanin was ranked among the Top Ten World Music Divas by the British magazine Songlines in 2017.
---
Discography
2020 For Him and Her (Croatia Records)
2018 Ascending (Croatia Records/Town Hill Colony)
2016 Damar (Harmonia Mundi/World Village)
2014 Silk&Stone (Harmonia Mundi/World Village)
2011 Amulette (Harmonia Mundi / World Village)
2010 Zumra (Harmonia Mundi / World Village)
2009 Live from Jazz Fest Sarajevo (Gramofon)
2005 Rosa (Snail Records)
2003 A Secret Gate (Snail Records)
---
Press
"…powerful and passionate…"
The Guardian (UK) on Damar, 2016
"An exquisite album that affirms her status as Eastern Europe's most potent contemporary voice."
Nigel Williamson on Silk&Stone, Uncut, UK, 2015
"With Amulette, Medunjanin succeeds in doing what many of today's artists have not: to incorporate Sevdah in the 21st century, adding new contemporary elements whiule retianing its originality; avoiding frustration for the older audience of traditional music while, at the same time, engaging a new one. Together, with her team of musicians, she has showed that tradition, in a new setting, can and must be appreciated and taken car of."
All About Jazz, 2012
"The home of the soul is silence; from this silence beautiful music emerges. Amira's voice touches that silence on one end of its range; on the other, it reaches transcendent emotional purity. Her voice is good news for those of us who need music to live."
Aleksandar Hemon