Troubadour from the Balkans to the World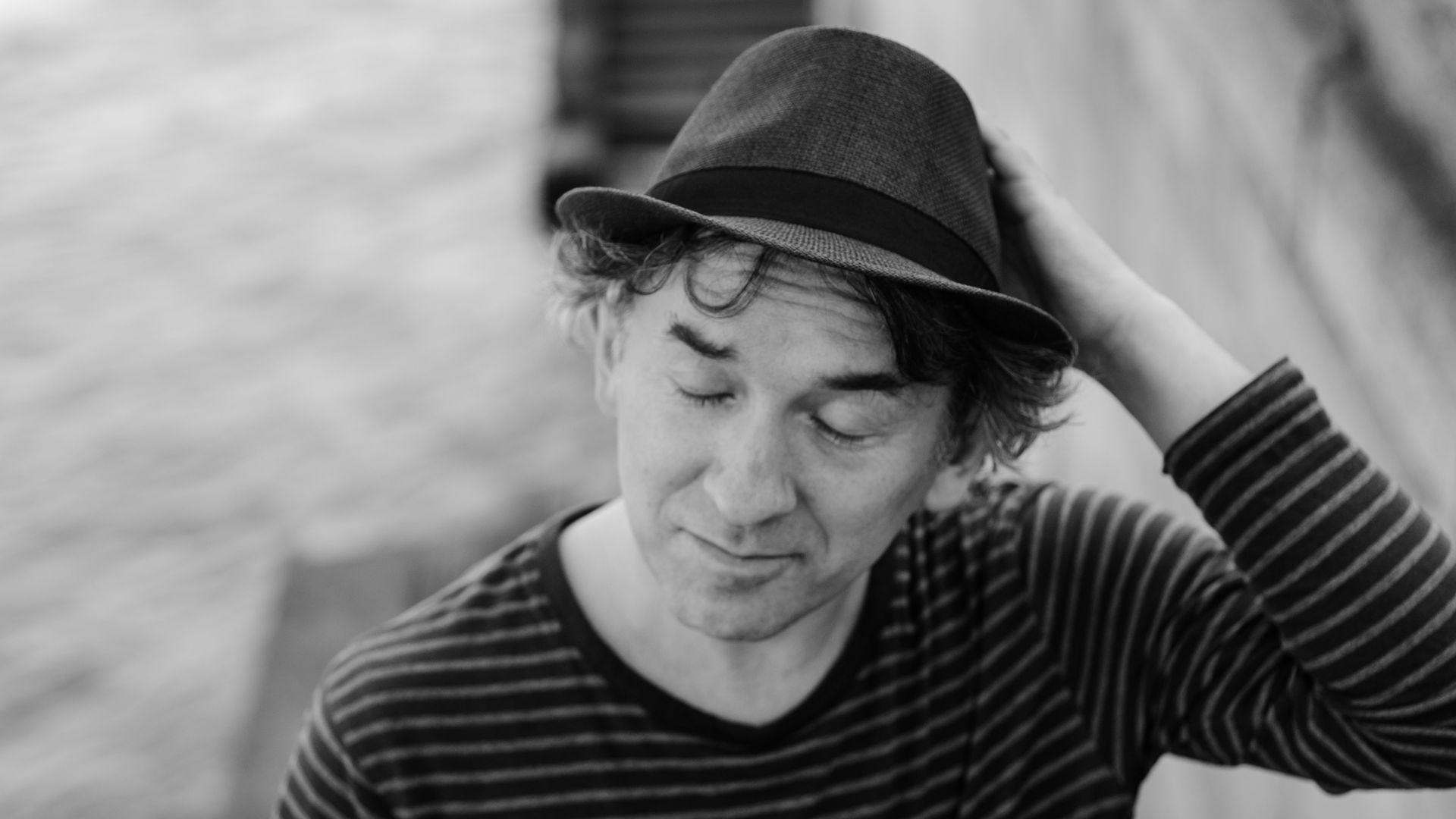 CultureWorks Artist 2014-2022
This artist profile is no longer updated.
Live
New shows coming soon!
About
Singer songwriter, composer and guitar player, Branko Galoic was born in Ivanić-Grad near Zagreb in former Yugoslavia in 1973. Right from the beginning he combined rock with traditional Balkan influences.
In the year 2000 he moved to Amsterdam. A few years later, he recorded his first album, Above the Roofs, with renowned producer Dragi Sestic (Mostar Sevdah Reunion, Amira Medunjanin etc.). The album was released internationally and received great reviews in the European press. During that time he collaborated with some of the best musicians from the Balkans such as Mostar Sevdah Reunion, Vlatko Stefanovski or Merima Kljuco. Branko released two more albums in Amsterdam, Skakavac and Ej ti tu! and then moved to Berlin where he recorded one more album Super cug with Marko Jovanovic, a mouth harmonica virtuoso from Berlin.
Branko's music is based in the tradition of Ex-Yugoslavia and mixed with different styles from rock to film music and chanson, from reggae to swing and even latin, arabic and mediterranean sounds. Over the years he has played with musicians from Greece, Turkey, Iran, Irak, Latin America, Holland, Germany, France, Ex Yugoslavia and so developped his own, unique style which has already been compared to the likes of Jaques Brel, or Melingo.
Since 2014 Branko has been living in Paris where his release Angel Song (Silvox Records 2015) was celebrated by FIP radio as one of the discoveries of the season. In January 2016 Angel Song also entered the World Music Charts Europe on number 15 and was longlisted for the Preis der Deutschen Schallplattenkritik.
The duo album One With The Wind with Paris based Portuguese guitar virtuoso Francisco Cordovil was released in 2018, and Branko's so far most ambitious project Ples Slobode / Danse de la Liberté was published in March 2021: Recorded with more than 15 musicians in Paris, Amsterdam, Novi Sad and Sarajevo, the album combines powerful brass sounds with a voice reminiscent of old folk heroes and a fondness for gypsy jazz.
---
Discography
2021 Ples Slobode / Danse de la Liberté (SuperPitch/Galileo Music)
2018 One With The Wind (Galileo Music)
2015 Angel Song (Silvox Music/Galileo Music)
2014 Super Cug (CD Baby, digital release)
2011 82 Ej ti ju! (Silvox Music)
2010 Skakavac (self-released/Xango Music, CD Baby digital distribution)
2005 Above The Roofs (Snail Records)
---
Press
"Skilful melodies, unusual instruments for pop music, a decidedly international band, his
singing and especially his guitar playing go far beyond the pigeonhole of Balkan pop."
Ohrenschmauch on La Danse de la Liberté, DE, 2021

"Galoić's music oscillates between his roots in Balkan brass, the energy of a powerful rock sound as well as chansonesque moments."
Jazzthing on La Danse de la Liberté, DE, 2021

The discovery of the month!
Roots Time on La Danse de la Liberté, BE, 2021

"All in all it turned out to be a sublime album – a real European blues album … with fantastic horns, and steeped in a mighty melancholy. Music to immediately close to your heart. It should be widely appreciated!
Moors Magazine on La Danse de la Liberté, NL, 2021

"… from Gipsy Balkan Brass to Turbo-Reggae and a kind of South Italian film music, reminding of a merry-go-round in a Fellini classic"
Radio Bremen CD Tipp Angel Song, DE, 2016

"The music is very lively, but also melancolic and romantic…with a touch of Ex-Jugoslavian feeling… I recommend "Angels Songs" at any time!"
Sound&Image on Angel Song, DE, 2016