Imaginary Folklore, Minimalism and Chamber Pop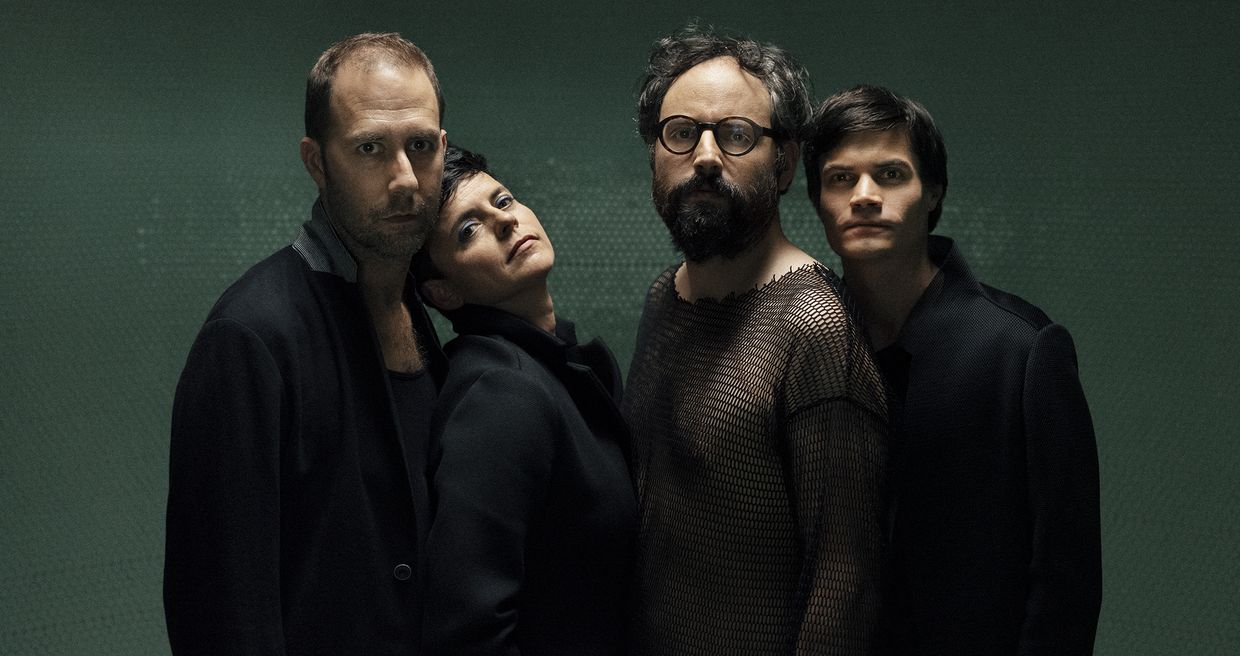 Live
New shows coming soon!
About
Donauwellenreiter are one of the most exciting and innovative projects of the contemporary scene in Vienna. They play a fascinating distinct sound of highly poetic charisma and have gained recognition at home as well as abroad for both their outstanding live concerts as well as recordings.
The mix of the musical influences and experiences of the individual ensemble members – all of whom also compose and contribute their various style origins such as folklore, pop, jazz, classical, chamber music, world music and more – merges into a mesmerizing, sensually and intellectually stimulating whole. As meticulous as it may be to articulate all the nuances of the unique Donauwellenreiter sound and style – the beauty and the clarity of this music at certain moments will leave you speechless.
Donauwellenreiter succeed in creating equally approachable and demanding modern art music, which also fascinates and inspires listeners who avoid compulsive genre conventions and appreciate quality and artistic substance. Thus, the quatuor find their attentive audiences in Germany, Switzerland, Serbia, Portugal or Canada as well as at home in Vienna, the mature urban openness of the city being undoubtedly a basic element and a precondition for the art of this ensemble.
After their critically acclaimed third album Euphoria (2016) they released Donauwellenreiter Play Gianmaria Testa in 2017, in tribute of the well known Italian song poet who had passed away in 2016. Delta, the fourth studio album of this very special quartet, was released in April 2020 and clearly transcends the ensemble's world music origins towards a minimalistic chamber pop sound.
---
Line up
Thomas Castaneda – piano, keyboard
Maria Craffonara – voice, violin, percussion
Lukas Lauermann – cello
Jörg Mikula – drums
---
Discography
2020 Delta (Aestate Records/Hoanzl)
2018 Euphoria Live, Vinyl in the series Studiokonzerte (Bauer Studios/Neuklang Records)
2017 Donauwellenreiter Play Gianmaria Testa (Hoanzl)
2016 Euphoria (Laloki Music/Hoanzl)
2014 Messei (Intuition Records)
2012 Annäherung (4tm/Hoanzl)
---
Awards
2018 Oberschwäbischer Kleinkunstpreis "Kupferele", Ravensburg, DE
2014 The New Austrian Sound Of Music 2014/15, AT
2014 Newcomer of the Month, Jazzzeitung 2014, DE
2014 Nomination for Preis der deutschan Schallplattenkritik, Longlist 3/2014, DE
2013 Special Jury Prize, International Music Festival Castelfiardo, 2013, IT
---
Press
"Ear candy and medicine for the soul. Recommend!"
Jazzquad, RU

"highest level, contemporary and original crossover sounds"
Oberschwäbischer Kleinkunstpreis, DE

"Chamber music, minimalism, but also powerful yet acustically filled pop structures merge into an ensemble sound that is rounded off by the vocal contributions of violinist Maria Craffonara (in Ladin!)."
Jazzthetik, DE
Not rock, not folk, not jazz. Instead, music of a new wave."
Folker, DE
"The music of Donauwellenreiter has a centripetal force driving directly for the realm of resonance which moves our soul beyond any cultural-language ties, then, acquires much more higher dimension than any exquisite pattern of notes or rhythms can reach…"
Jazztokyo, JP, Kayo Fushiya
"A sparkling mix of chamber orchestra and ambient jazz band."
Die Presse, AT
"Wow (…) if you want something you'll enjoy so much, that's gleefully out of the ordinary, that'll drive you nuts, this is what you want to be hearing. Well done"
Midwest Record, USA