Dramatic Love Songs and Dark Chansons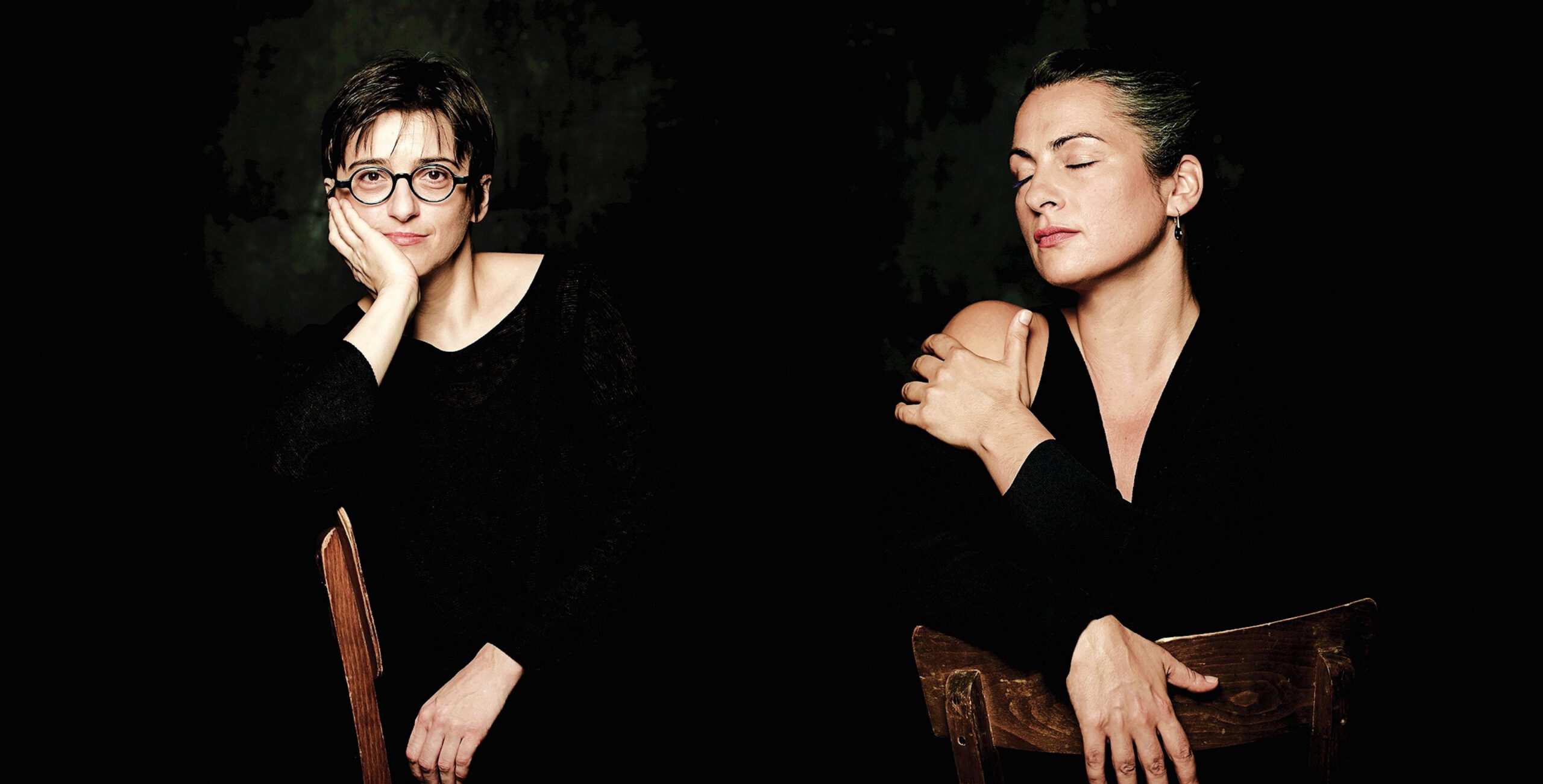 Live
New shows coming soon!
About
Two internationally renowned Bosnian musicians have joined forces here to form a top-class duo. Ključo and Milušić, between whom there seems to be a kind of blind understanding, take us on a dreamlike journey through different worlds. We hear strong and expressive yet subtle sounds. Jelena's unique and exceptionally versatile alto harmonises brilliantly with Merima's concert accordion. Her fascinating voice transforms chameleon-like from one song to the next. Jelena's unique and rare, singularly versatile contralto complements brilliantly the notes of Merima's concert accordion. Jelena's voice transforms from one song to the next in a truly chameleonic and fascinating way. Together on stage Jelena and Merima, with just a voice and an accordion, build an atmosphere that is enchantingly theatrical: they completely wrap their audience in their wide-ranging performance that goes from grimly dramatic to fetchingly melancholic, only to dissolve into a cheerful, almost cabaret-like finale.

In their first joint programme Lume, they present love songs from different cultural backgrounds and languages as well as a song cycle composed by Ključo based on traditional Romanian, Croatian, Kosovar and Sephardic music. In different languages, 'Lume' has various meanings: world, life, source of light, illusion, fire, spark, lover, humanity, more than love…, but all these meanings point in the same doubtless direction: life is passion and love! With only voice and accordion, Jelena and Merima create a beguiling atmosphere on stage. They cast a spell over their audience in a multi-faceted performance that moves from sombre drama to enchanting melancholy and finally dissolves into a cheerful, almost cabaret-like finale. The new programme La Convivencia is based on the journey of the Sephardic Jews who had to leave Spain in 1492 and found a home in Sarajevo, among other places. As everywhere else, their new life was one of give and take – they absorbed influences from their new host country, but also left cultural traces there. La Convivencia (Living Together) is thus also a plea to meet peacefully and with respect across religious borders.
Acclaimed concert accordionist Merima Ključo masters a dizzying array of styles, and her playing touches with deep understanding and experience. Whether as a guest soloist with world renowned orchestras and ensembles, or as a composer and performer for theatre, movie and radio productions, her passion and mastery of both traditional and contemporary music allow her to explore new artistic dimensions combining them in unique and compelling ways.

Expressive and bold, Jelena Milušić is a singer who easily transforms her voice to the needs of various genres ranging from blues, jazz, rock to traditional Balkan and world music. With Orchestre National du Vetex, Milušić performed throughout Europe. With Bosnian guitarist Atilla Aksoj, she interprets Sephardic and Romani music under the name Barimatango.
---
Line up
Merima Ključo – concert accordion
Jelena Milušić – vocals
---
Diskography
2022 La Convivencia, Digital release
2018 Lume, Croatia Records
---
Press
"Mind-blowing! Pleasant pain is caused on the one hand by the richness of Merima Ključo's artistic expression, whose every tone, interval, chord or cluster on the accordion grow out of layers of determination and melancholy. And when Jelena Milušić's incredible vocal gets involved, I wonder if Merima's accordion has a human voice among its registers."
Marija Vitas, ethnomusicologist & Editor in Chief, Serbian World Music Magazine (RS)

"When one makes love it is usually behind some kind of closed door, but there Merima and Jelena were, making love with their music, for all of us to see. Very Sexy."
Kathleen Kaun, soprano, former Chair of Voice and Opera at Rice University, USA

"Jelena is absolutely unique and stirringly chameleon-like."
Maja Vasiljevic, Rumbo al Este, Radio Clásica, RTVE, Spain

"The touch that Merima has to the accordion tunes easily with the most recondite of the human soul. No matter which repertoire she plays or where the listener comes from, Merima is a true wizard whose magic spell works universally! If one really pays attention to her art, one falls at her feet forever."
Maja Vasiljevic, Rumbo al Este, Radio Clásica, RTVE, Spain

"Jelena Milušić's powerful contralto voice, rich in deep resonances,
with full sense of drama…"
Francesco Martinelli, New York City Jazz Record