The queen of Finnish Accordion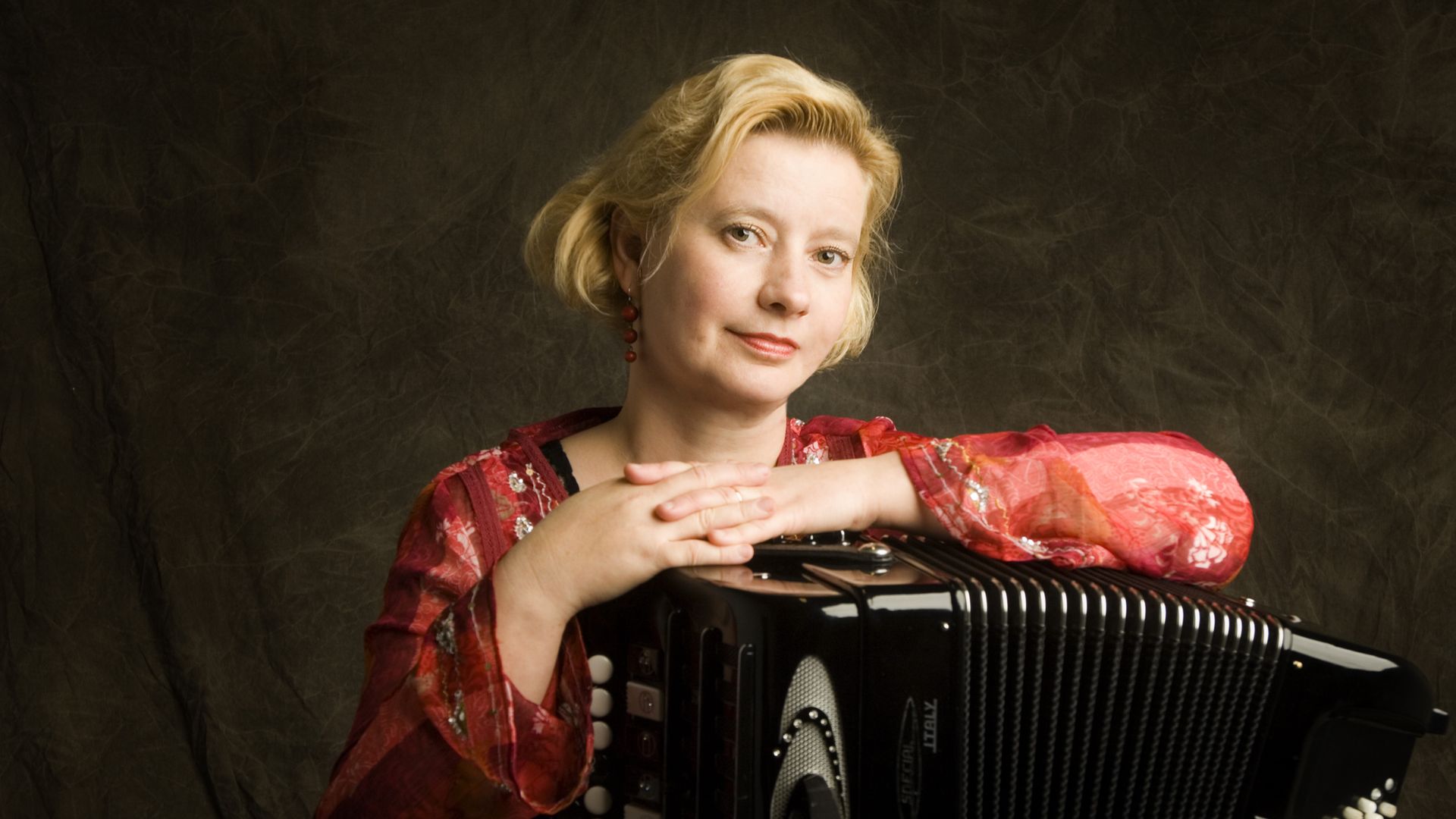 Live
New shows coming soon!
About
Maria Kalaniemi, a master of free-bass button accordion, is one of Finland's leading contemporary accordionists. Once a member of pioneering groups Niekku and Aldargaz, from the Sibelius Acdemy Folk Music Department, where she now teaches, her roots are in folk and classical music but her sights and abilities go far beyond existing styles. Technically brilliant as a player, and adept at improvisation, she is also a very powerful, intuitive and sensitive composer, with pieces that stylistically touch in numerous areas but feature her own personality as the driving force. Melody is the meaning and with Maria, listeners are sure to feel her message deeply.
Maria has released many albums, the latest one, Mielo, reached the top 10 on World Music Charts Europe for the best albums of the year 2020. In 2018 Maria Kalaniemi was awarded the Finnish State Prize for Music adn, as the first folk musican ever, became a member of the Swedish Royal Academy of Music.
She was a member of the international accordion collective Accordion Tribe, Swedish-Finnish music group Ramunder, UNTO Tango Orchestra as well as many other projects with whom she has toured throughout Europe, USA and Canada. Currently Kalaniemi performs in quartet with Johanna Iivanainen, Mikko Iivanainen and Timo Alakotila, in duo with Eero Grundström, Desiree Saarela and Marianne Maans.
---
Discography (selection)
2020 Mielo (Akerö/Galileo MC)
2017 Svalan (Akerö/Galileo MC)
2014 Kaustinen Live 2003 (Akerö CD014)
2011 Akerö (AkeröCD011)
2010 Vilda Rosor (Aito Records)
2006 Bellow Poetry (Aito Records AICD 006)
2004 Niskavuoren Nuori Emäntä (Gudaa 41)
2003 Viimenen Maa (LUR 8902-2)
2001 Ambra (Amigo Sweden KMHCD 18)
1999 Ahma (Roccadillo Records ZENCD 2059)
1995 Iho (Olarin Musikki OMCD 57)
1992 Maria Kalaniemi (Olarin Musikki OMCD 40)
1984 Kultaisen Harmonikan Voittaja (Finnish Accordion Institute FAILP 2)
---
Press
"Splendid music that makes me dance inside. Recommended!"
Mattie Poels, Music Frame, NL

"If fellow Finn Kimmo Pohjonen is said to be the Hendrix of the instrument, then Maria can be credibly claimed to be its Erik Satie.
BBC, UK

"Maria Kalaniemi's understanding of music seems like meditation, like the questioning of hidden fantasies. But always without creating illusions."
Jazzthing, DE

"This music is archaic, it seems to call us from far away and nonetheless will always be valid. It sounds melancholic but also dreamlike and light, does not need any technical means and shines from the inside."
Stereo, DE