The Pioneers of Modern Sevdah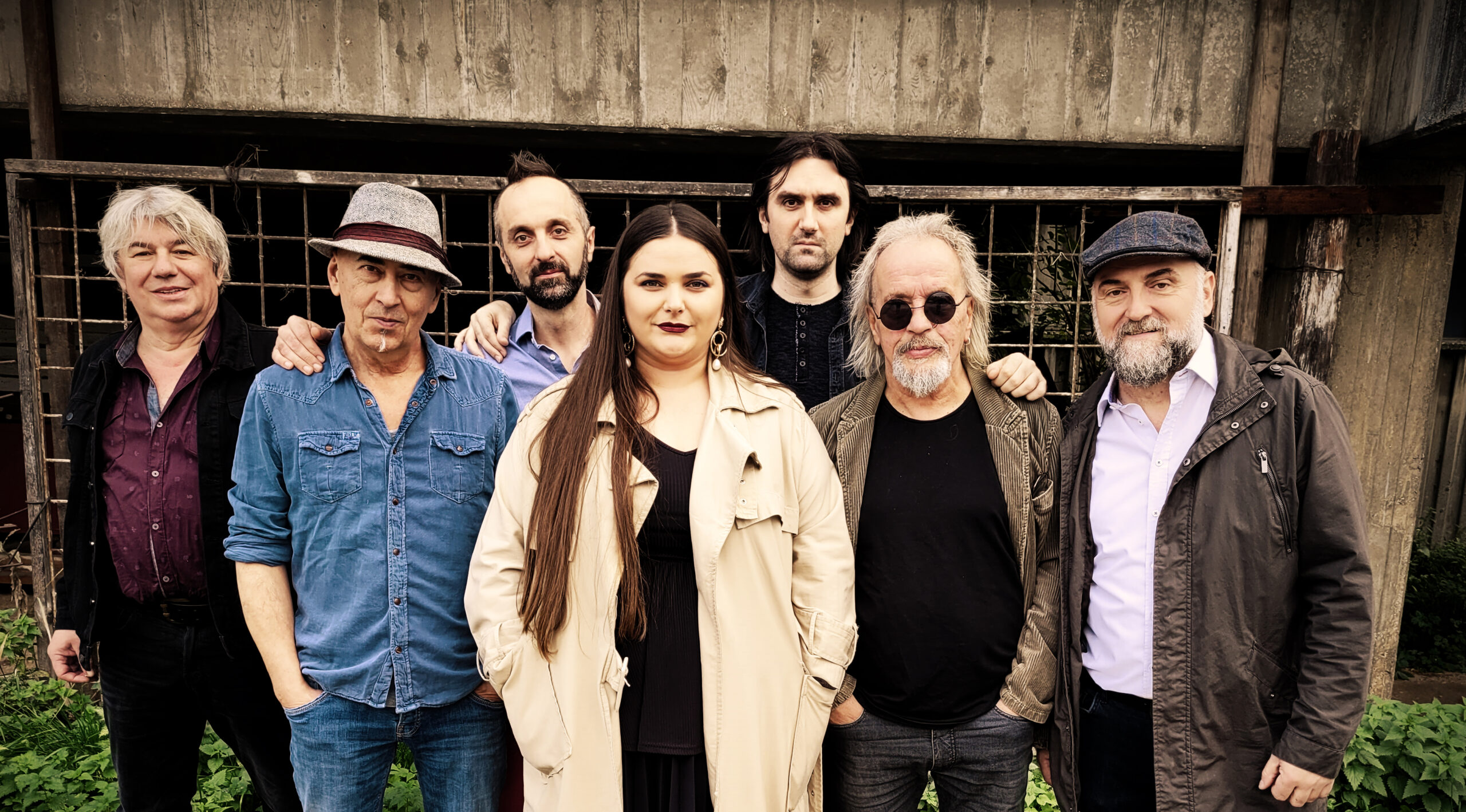 Live
20/10/23
Grenzlandheim
Bleiburg
Austria
22/10/23
VHS Floridsdorf
Wien
Austria
About
Mostar Sevdah Reunion is an exquisite group of artists sharing the same passion. Some might say that they live for Sevdah and that could be the only cause of their existence. To decode and to represent this over 400 year old traditional music from Bosnia and Herzegovina is a difficult task to cope with. Despite all obstacles, MSR kept going.
The story begins in 1993 when Dragi Seštić, producer and former of the band, recorded an audiocassette with a couple of tracks that was distributed in limited edition among their friends. Those were the times of war in the Balkans and the reason for recording was just a getaway episode to forget for one single moment all the atrocities and suffering. Then, they gave the promise that "the whole world will know about Sevdah" – one day when war would come to an end. They fulfilled the promise and recorded their first album Mostar Sevdah Reunion in 1998. Since that day they have been fascinating their audiences wherever they go.
Diversity in musical backgrounds and individual virtuosity in a collective that never performed two identical gigs in a row make them unique on the World Music scene. Working and recording with Saban Bajramović ✝︎ A Gypsy Legend, Ljiljana Buttler ✝︎ The Mother of Gypsy Soul, Esma Redzepova The Queen of Gypsies, Boban Marković , Naat Veliov and Amira Medunjanin, they intend to show the variety of Balkan music and to give due respect to the finest and uncompromised authors of genuine Gypsy music.
The style of the band has changed since its early days, along with many of its members. Guitar and piano have joined violin and accordion as lead instruments, while a younger generation of singers has taken over as vocalists, but the music remains fluid, thoughtful, and an effective reminder that there is more to Balkan music than the high-octane brass bands and drunken stomping of popular imagination.
The acclaimed concept album Tales From a Forgotten City (2013), which was entirely dedicated to the beautiful city of Mostar and her poets and singers, was followed by The Balkan Autumn (2018), in line with the band's tradition of discovering and presenting forgotten and new talent: Over 70 years old Serbian crooner Milutin Sretenović "Sreta" (who died unexpectedly in 2021), combines Sinatra-like jazzy vocals with flamenco and oriental maqams. He is joined by the young Sevdah singer Antonija Batinić, whose vocal palette of expression seems almost endless. Lady Sings The Balkan Blues is released in 2022 and makes Batinić, with her exciting mix of youth, energy and virtuosity, finally the new front woman of the band.
---
Discography
2022 Lady Sings The Balkan Blues, Snail Records
2018 Mostar Sevdah Reunion Presents Sreta, The Balkan Autumn, Snail Records
2017 Kings of Sevdah, Live Album, Digital Release
2013 Mostar Sevdah Reunion, Tales From A Forgotten City, SR-66021
2007 Mostar Sevdah Reunion, Café Sevdah, LC-12490
2005 Ljiljana Buttler & Mostar Sevdah Reunion, The Legends of Life, SR-66006
2003 Mostar Sevdah Reunion, A Secret Gate, SR-66002
2002 Liljana Buttler & Mostar Sevdah Reunion, The Mother of Gypsy Soul, SR-66001
---
Films
2013 Tales From A Forgotten City von Amir Grabus
2005 Sevdah – The Bridge of Bosnian Blues, BBC documentary
---
Press
"And why must we again hear "Moj Dilbera", that old chestnut of Bosnian sevdalinke for the umpteenth time? The answer is Antonija Batinić and her stunning vocal style, that blends traditional Oriental melismatic singing with a kind rockier, groovier sensibility."
Berlin Bazzar, DE

"Deeply sad and beautiful."
Hessischer Rundfunk, DE

"This Balkan answer to the blues is transformed and updated by being matched against contemporary blues and jazz influences… …A subtle and intriguing band."
The Guardian, UK