La Fille de l'Air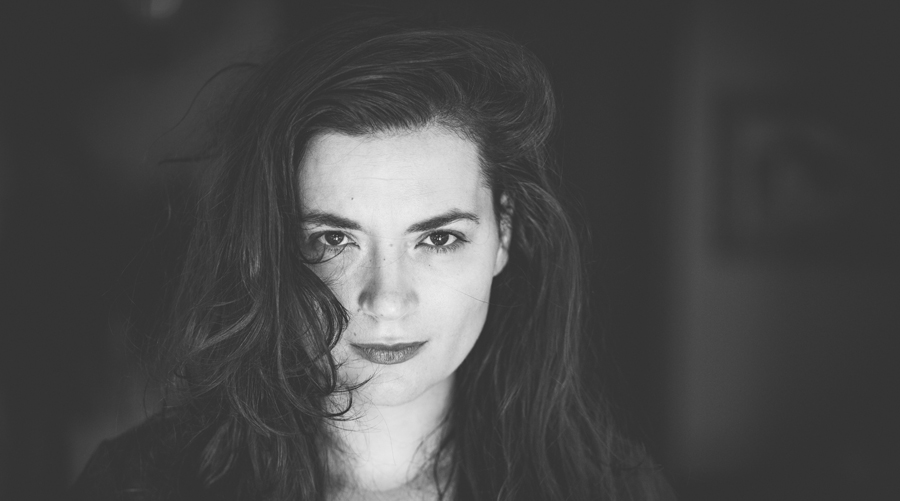 Live
10/11/21
Kulturmarkt
Zürich
Switzerland
29/11/21
Ehrbar Saal
Vienna
Austria
About
Born into a highly artistic family in Tirana, Albania, in 1981, Elina Duni made her first steps on the stage as a singer aged five, singing for National Radio and Television. In 1992, after the fall of the communist regime, she settled in Geneva, Switzerland, with her mother, where she started studying classical piano and thereafter discovered jazz. She went on to study on the jazz programme at Hochschule der Künste in Bern. During this time, she formed the Elina Duni Quartet with Colin Vallon on piano, Patrice Moret on double bass and Norbert Pfammatter on drums. This project represented a return to her musical roots, a combination of Balkan folk songs and jazz.
After two albums, Baresha (2008) and Lume (2010), both on Meta Records, the quartet went on to release for ECM in 2012, Matane Malit (Beyond the Mountain) and in 2015, Dallëndyshe (Swallow), which were praised by the wider European media for their lightness as well as their subtle manner of exploring Albanian folklore. In 2014, Elina Duni released her first album as a singer-songwriter in Kosovo and Albania, entitled Muza e Zezë (The Black Muse).
In 2017, Elina Duni was one of the winners of the Swiss Music Prize, and in 2018 her first solo project Partir was released on ECM: In nine (!) languages she presents old folk songs, chansons and ballads of farewell and separation, accompanying herself on guitar, piano and frame drum.
For her latest project Songs of Love and Exile Elina is joined by guitarist and BBC New Generation Artist Rob Luft, one of the rising stars of London's flourishing contemporary jazz scene. Luft's playing incorporates echoes of West African high-life, Celtic folk and textural minimalism. His joyously original sound finds an ideal counterpart in Elina Duni's vocals. Their first common album Lost Ships was released by ECM Records and longlisted for the German Critics'Award 2020 as well as for the German Jazz Award 2021.
"I come from a family who has already fought against fascism, this is why I abhor any kind of nationalism. Societies who seal themselves off, are fearful societies. We all have to learn again how to fight for things that we have come to see as a given and take for granted." (Elina Duni)
---
Current Projects
Elina Duni Solo "Partir"
Duo Elina Duni & Rob Luft
Trio Elina Duni & Rob Luft feat. Fred Thomas
Quartet Elina Duni Band
---
Discography
2020 Lost Ships, ECM
2018 Partir, ECM
2015 Dallëndyshe, ECM
2014 Muza e Zezë
2012 Matane Malit, ECM
2010 Lume, Lume, Meta Records
2008 Baresha, Meta Records
---
Awards
2020 Freiburger Leiter, Germany
2017 Swiss Music Prize
2015 Diaspora Award, Embassy of Kosovo, Switzerland
2013 Kult Award for "Matanë Malit", Tirana, Albania
2012 Jazz Pott Award, Essen, Germany
2010 Pro Helvetia "Priority Jazz " for Elina Duni Quartet, Switzerland
2008 HKB Prize, Bern, Switzerland
2008 "Coup de Coeur 2008" Bern, Switzerland
2007 Friedl Wald Prize, Switzerland
---
Press
"Duni's soaring, sensuous singing has a clarity and purity that recalls, say, Yanka Rupkina, but it is tellingly infused with jazz elements such as light scatting and sparing but effective melodic improvisation."
London Jazz News, UK, 2019
"… Each of her songs turns into a convincing recital, a profound homage to sincere humanity."
Kulturkomplott, DE

"This album is all of a piece. Tuned in a pensive tone, although it is about departure. But this departure is not frivolous or euphoric, and Elina sings about it with earthy presence and mastered strenth."
Neue Züricher Zeitung, CH

"Her voice is pure and clear and of ever more transparent intimacy. She does not cling but lets you go off to something at the same time melancolic but also full of hope and relief."
Kulturtipp, CH