50 Years Italian Folk Revival
Lucilla Galeazzi, Elena Ledda, Riccardo Tesi and others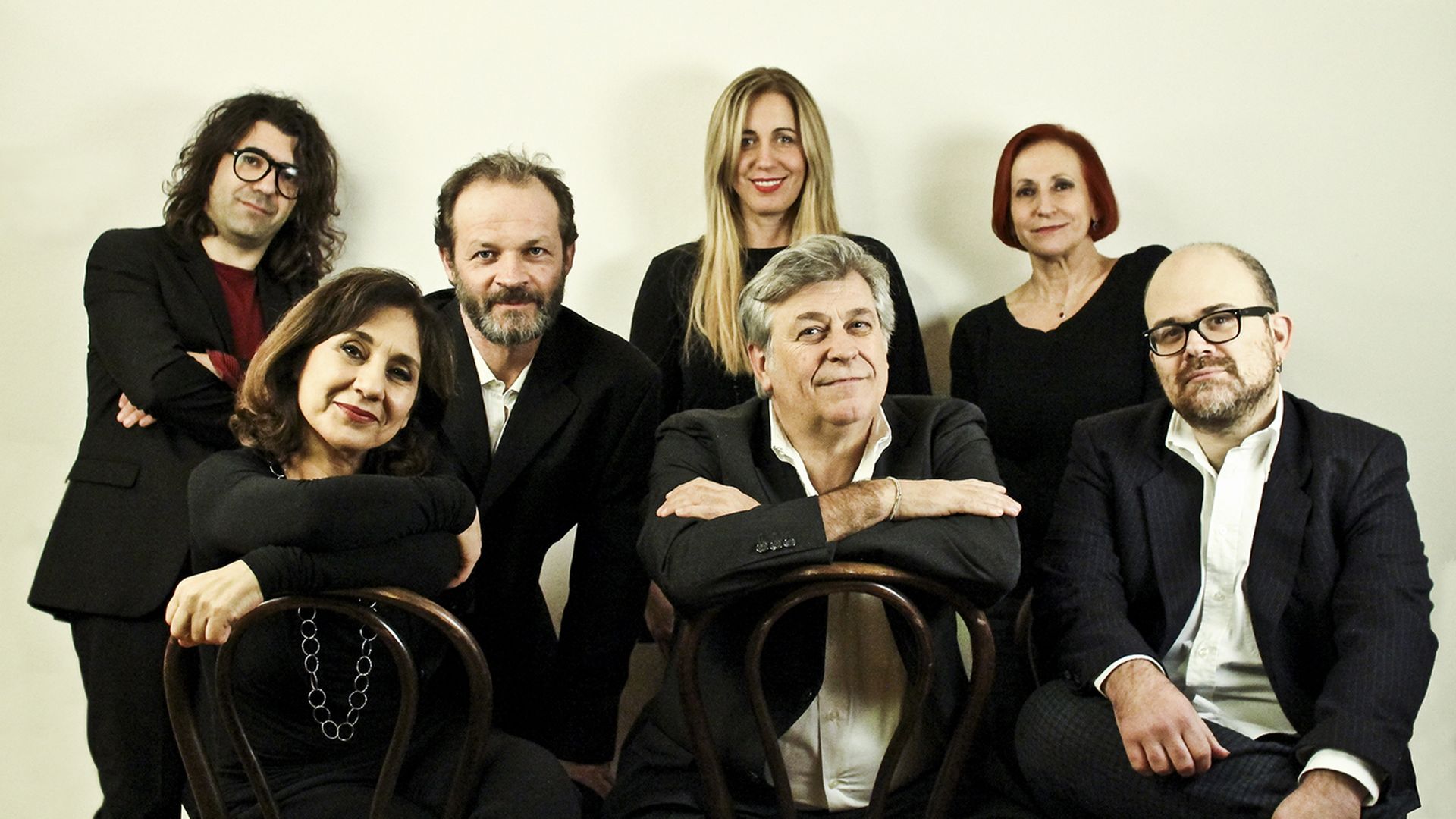 Presskit:
Download
Origin: Italy
Booking:
Sabina Schebrak
Territories:
exclusive for Austria, Germany, Switzerland
non exclusive worldwide
Live
06/11/21
Greith-Haus
St. Ulrich im Greith
Austria
07/11/21
Greith-Haus
St. Ulrich im Greith
Austria
18/06/22
Kulturquartier
Kufstein
Austria
About
Bella Ciao is historically known as the show that marked the beginning of the Italian folk revival. It was the first of a series of didactic concerts created by the Nuovo Canzoniere Italiano, which brought the rich heritage of folk songs collected between 1954 and 1964 to a wider audience. From its very first performance in June 1964 at the Festival of Two Worlds in Spoleto, which aroused violent disputes, comes the work of all musicians who nowadays with great success bring Italian Folk music to stages all over the world.
Fifty years later the greatest show of the Italian folk revival has been rearranged with a formidable cast, consisting of some of the finest and most renowned Italian folk musicians of our time: Lucilla Galeazzi, Elena Ledda, Alessio Lega and others have come together to revive the old heritage with contemporary influences, directed and orchestrated by accordion player Riccardo Tesi, one of the most brilliant and rigorous protagonists of today's world music scene.
Today, the old partisan and labourers' songs of Bella Ciao do not only retain all their expressive power, but they have acquired a new urgency in the globalized world for their values of liberty, peace and civil rights. Bella Ciao is a lesson of democracy that directly originates from the people. A historical narration unravelling through music, sounds and words, carried by the most important voices of Italian social and political singing of the past 30 years.

Currently the ensemble is working on a second part A Sud di Bella Ciao, featuring mainly songs from Southern Italy and due to be released in autumn 2021.
---
Line Up
Lucilla Galeazzi – vocals
Elena Ledda – vocals
Ginevra di Marco / Luisa Cottifogli – vocals
Alessio Lega – vocals, guitar
Andrea Salvadori / Maurizio Geri – guitar, vocals
Gigi Biolcati – percussion, vocals
Riccardo Tesi – accordion, arrangements, musical direction
---
Discography
2015 Bella Ciao (Visage Music/Galileo MC)
---
Press
"It's always moving when musicians playing historical and well-defined traditional tunes are able to strike the same chord in everyone who's listening to them, even if those listeners have different origins and cultures. … they unveiled a central page of the Italian folklore in front of the Womex audience, showing the imaginative drive which those songs still harbour."
Rhythm Passport (UK), 2016
"The music creeps mercilessly under your skin as it did 50 years ago."
Moors Magazine (NL), 2015
"While talks and acts of war multiply, this 'lession in democracy from the bottom' reminds us of what we need most: peace."
Les Inrocks (FR), Dix Disques pour refaire l'Europe, 2015