50 Years Italian Folk Revival
Lucilla Galeazzi, Elena Ledda, Riccardo Tesi, Nando Citarella and others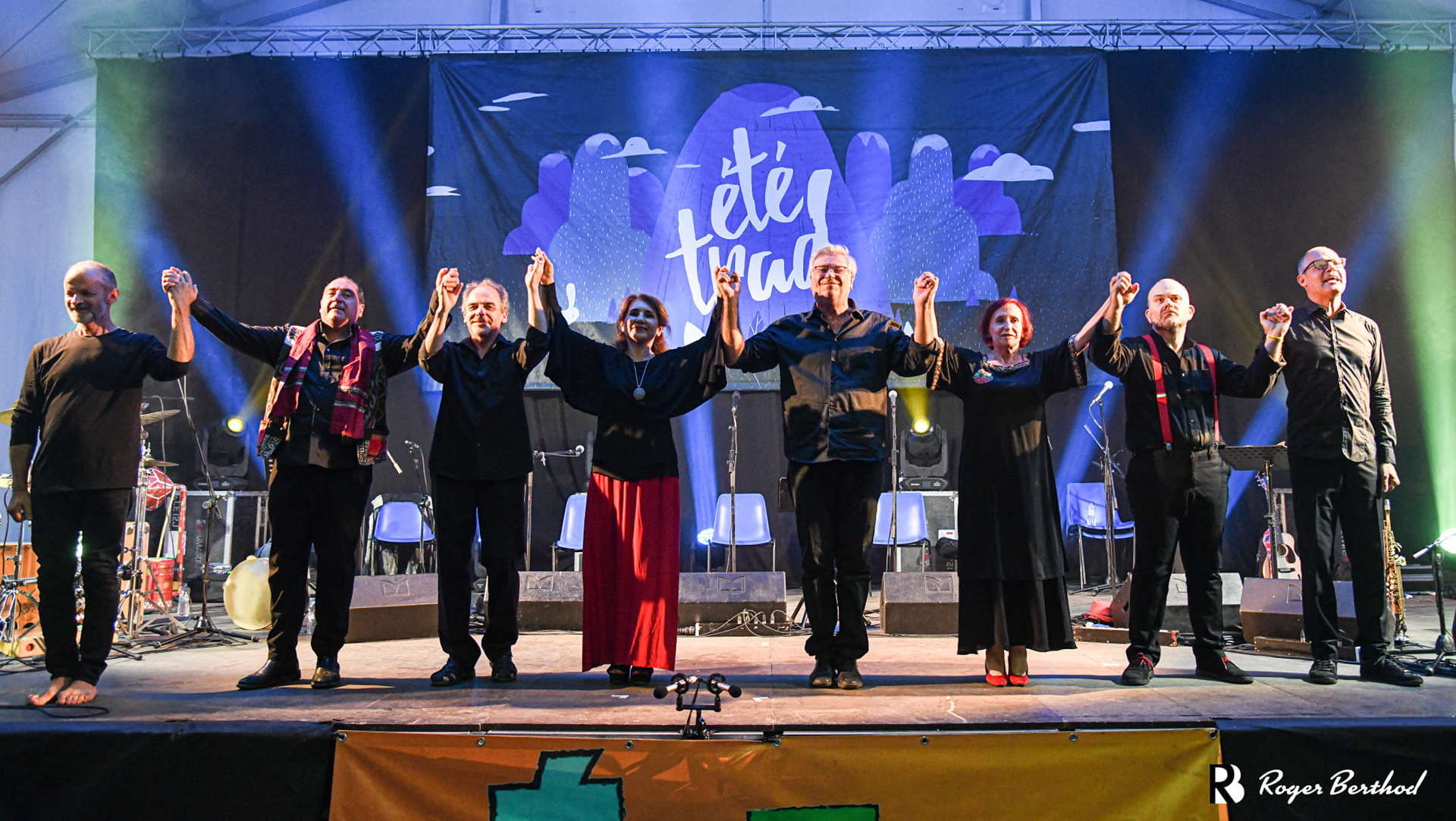 Presskit:
Download
Origin: Italy
Booking:
Sabina Schebrak
Territories:
exclusive for Austria, Germany, Switzerland
non exclusive worldwide
Live
08/11/23
Cinema Paradiso
Baden
Austria
09/11/23
Cinema Paradiso
St. Pölten
Austria
11/11/23
Filarmonica
Oradea
Romania
12/11/23
Casa de Cultura a Studentilor
Cluj Napoca
Romania
13/11/23
Circul Metropolitan
Bucuresti
Romania
14/11/23
Sala Capitol
Timisoara
Romania
15/11/23
Casa de Cultura a Studentilor
Iasi
Romania
About
"From the balconies to the piazza: Bella Ciao is the hymn of freedom and hope. It rang out from the balconies and windows of our cities when we had to go into quarantine from one day to the next," is how the doyen of the Italian folk scene Riccardo Tesi describes the new relevance of the world-famous song at the time of the lockdown, when Corona had Italy in its grip – but the people reassured each other by sending out musical life signs every evening.
The concert programme Bella Ciao is almost as famous as the song: in 1964 it was the sensation of the Spoleto Festival, the impetus and starting point of the Italian Folk Revival. As a musical painting of the Italian people, it tells another story of Italy, of love and work, religion and festivities, protest and resistance. In 2015, Riccardo Tesi and his ensemble landed a surprise success with the anniversary album Bella Ciao, which has since been presented at numerous concerts and festival stages throughout Europe.
Part Two follows in 2021: Some of Italy's most distinguished singers and musicians, from Tuscany and Umbria, Sardinia and Puglia, set out again on a new journey in A Sud di Bella Ciao, savouring the languages and dialects of their homeland, exploring its landscapes and melodies. Musically, this time they are mainly travelling in the south of Italy with all its contradictions, from the lyrical poetry of love ballads to tarantella and the rough energy of protest songs, old and new.
A Sud di Bella Ciao focuses on a long-forgotten treasure, where history mixes with magic and legend, where the ritual ennobles the peasant world, where sensuality meets hardship.

---
Line Up
Lucilla Galeazzi – vocals
Elena Ledda – vocals
Nando Citarella – vocals, tambourine, chitarra battente
Alessio Lega – vocals, guitar
Maurizio Geri – guitar, vocals
Francesco Savoretti – percussion
Claudio Carboni – saxophone
Riccardo Tesi – accordion, arrangements, musical direction
---
Discography
2021 A Sud Di Bella Ciao (Visage Music/Galileo MC)
2015 Bella Ciao (Visage Music/Galileo MC)
---
Press
"A heavily impressive journey through the world of southern Italian folk with outstanding musicians!"
Woxx (LU)

"A beautiful collection of songs that radiate the same atmosphere and enthusiasm as the songs of Bella Ciao – a great addition. And a great musical voyage of discovery. Pure pleasure."
Moorsmagazine (NL)

"It's always moving when musicians playing historical and well-defined traditional tunes are able to strike the same chord in everyone who's listening to them, even if those listeners have different origins and cultures. … they unveiled a central page of the Italian folklore in front of the Womex audience, showing the imaginative drive which those songs still harbour."
Rhythm Passport (UK)

"The music creeps mercilessly under your skin as it did 50 years ago."
Moors Magazine (NL)

"While talks and acts of war multiply, this 'lession in democracy from the bottom' reminds us of what we need most: peace."
Les Inrocks (FR), Dix Disques pour refaire l'Europe